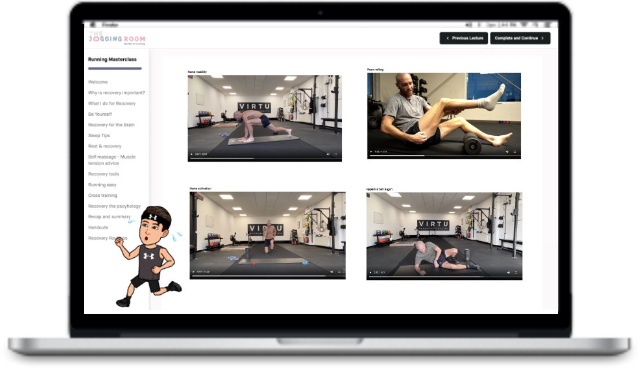 60 Lectures
Working with an Olympian can provide valuable insights and guidance for runners looking to progress faster and achieve their goals.

Over 12 hours of tips
Start to fully understand how to be better at running by gaining advice on topics such as nutrition, strength training, maximising recovery, and mental toughness, you can expect to make faster progress.

Five workshops
Recovery, Nutrition, Psychology, Strength training and Running specific are the key areas to ensure you improve as a runner. I take a deep dive into these five key areas, and ensure you start working on the main components that helps me progress to the Olympic level.


Enjoy some free previews, and below is the option to sign up with both full price or payment plan.